With effect from 16th May 2021 to 13 June 2021, the following tightened regulations/ practices will be in place for golf lessons and/or tests at Star Golf Academy;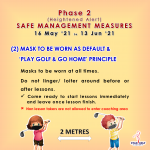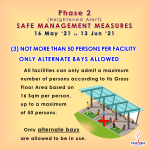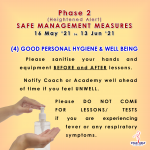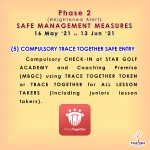 SportsSG and the Singapore Golf Association (SGA) have established these guidelines to safeguard all golfers, staff and visitors' safety and wellbeing. Hence, we all at Star Golf Academy seek every golfers' continued cooperation in ensuring adherence to these guidelines in addition to all other related government advisories.
Let's do all our part to continue to keep our golfing community in Singapore SAFE & WELL for everyone.