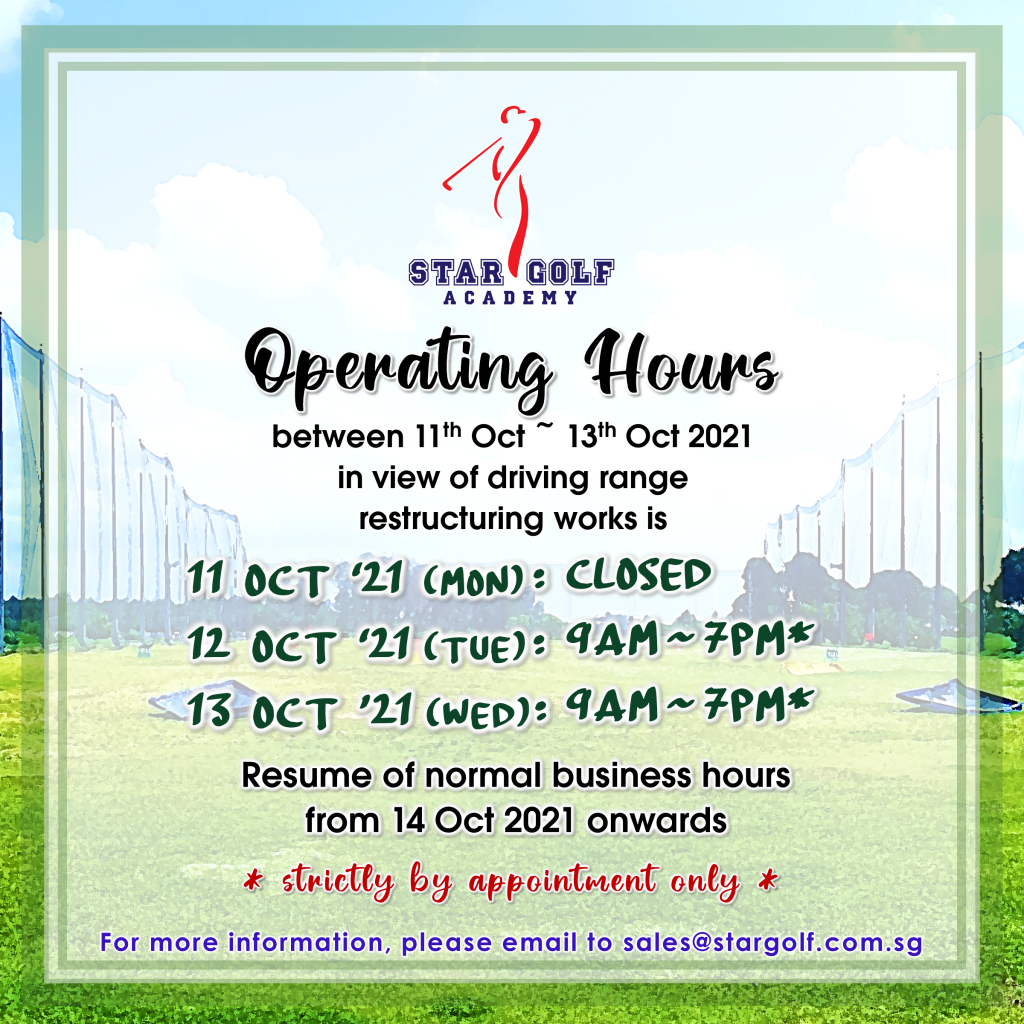 The driving range and practice facilities on these three days (11th OCT ~ 13th OCT 2021) will be closed to public.
Access into the coaching premise on these dates are strictly by appointments only!~
Do contact your coach and book your lessons well ahead.
Normal business operations for all facilities will resume on 14th October 2021 Thursday onwards.